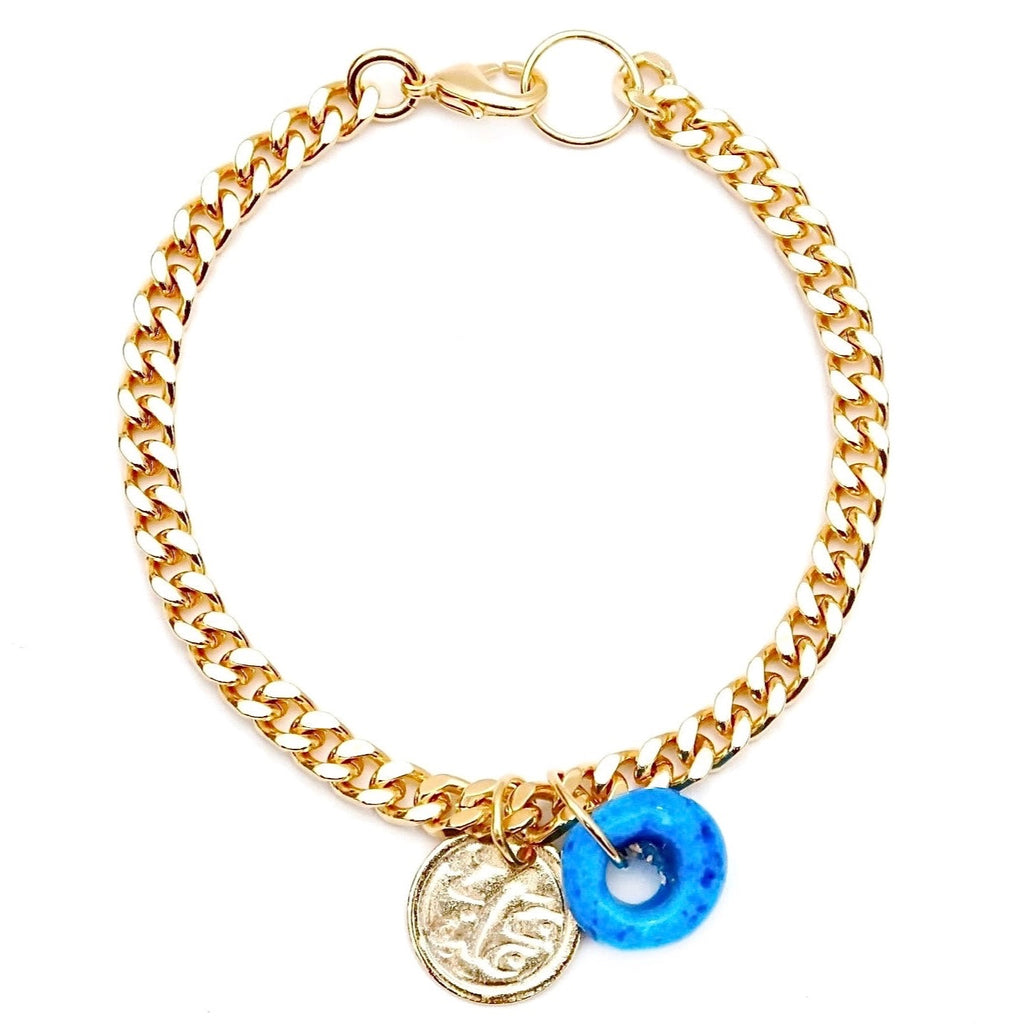 A dazzling addition to any look, the Aila Bracelet brings a touch of sophistication with its luxe Persian coin for a token of good luck, set off with a natural blue stone for a pop of color. Doubling as an anklet, this exquisite piece is sure to elevate any outfit.
Features:
14kt Gold Plated over bronze
Handmade in NYC
Locally sourced materials
All jewelry pieces are guaranteed for life.