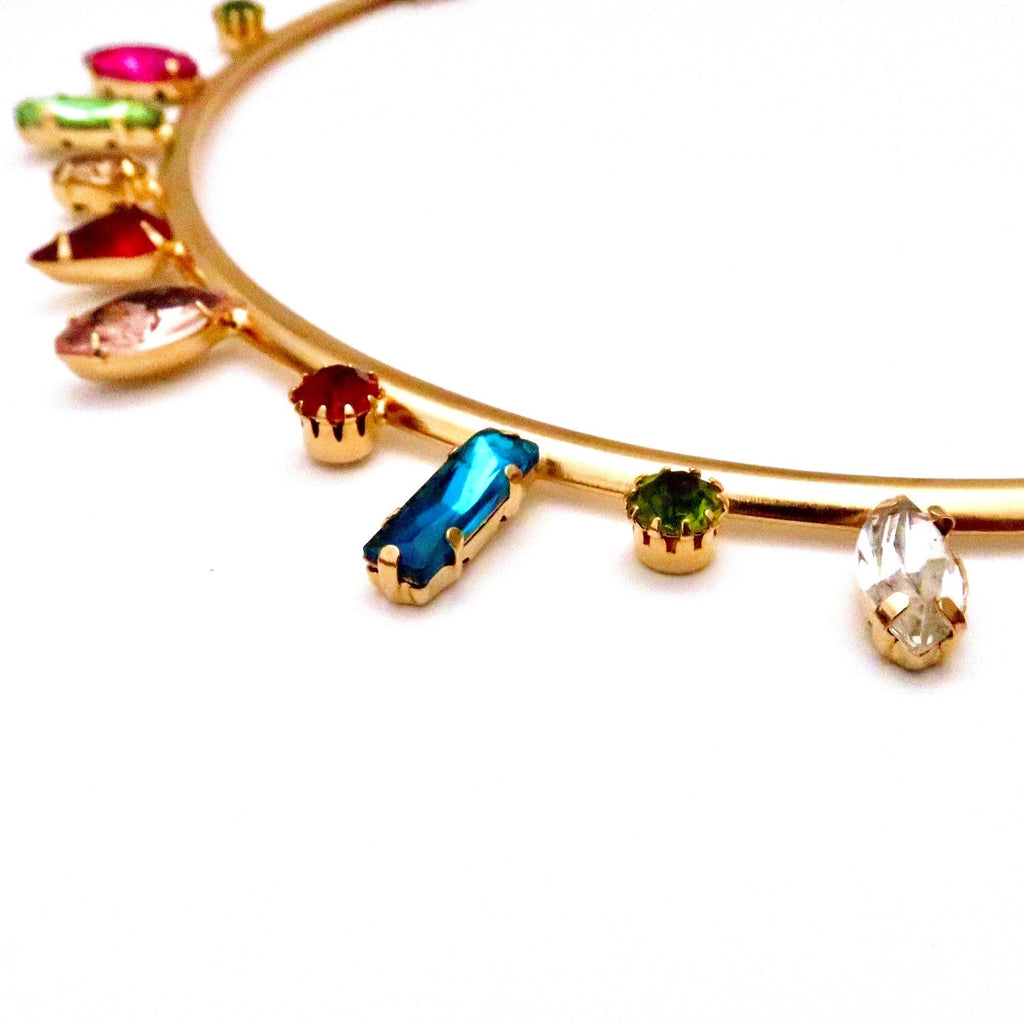 The Ece collar necklace is a perfect combination of glamour and elegance. This beautiful piece is constructed with assorted Swarovski colors and shapes, making it a delicate statement accessory. With its sophisticated aesthetic, the Ece collar is suitable for any occasion.
Features:
14kt Gold Plated over bronze
Handmade in NYC
Swarovski stones
Locally sourced materials
All jewelry pieces are guaranteed for life.