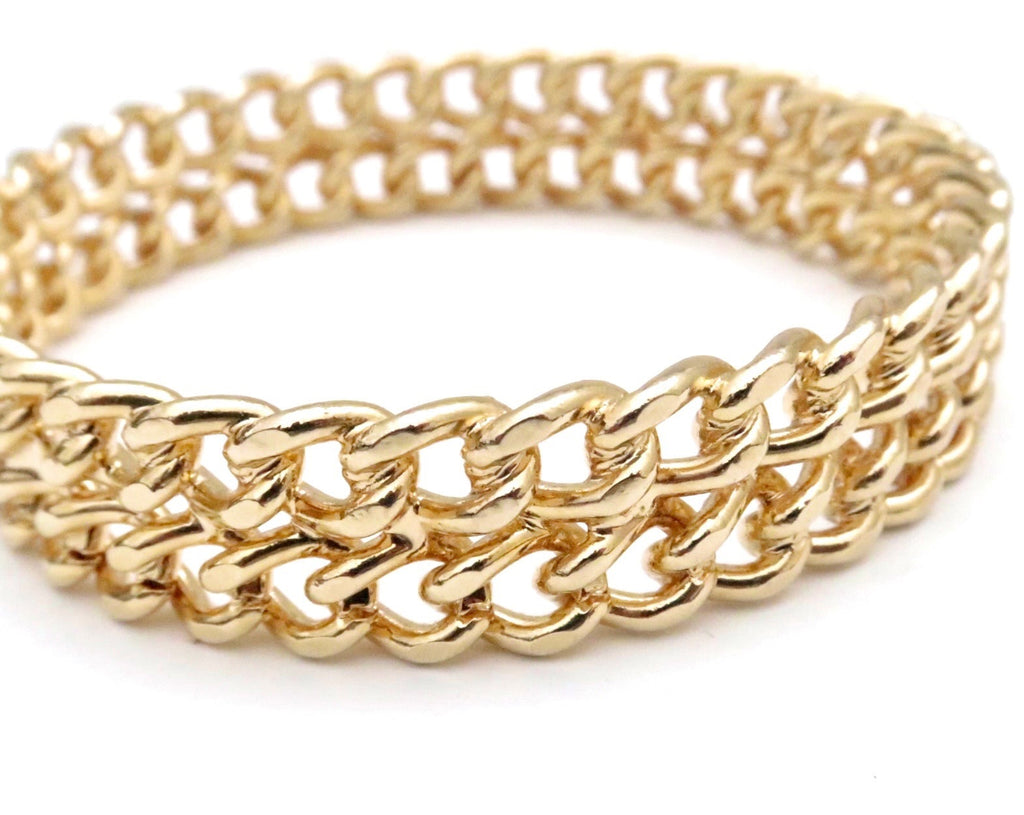 Capture simple elegance with the Marrin Bangle. Crafted with a double-stacked solid chain, this luxurious bangle exudes sophistication and class. Slip it on for an air of refined refinement and make a statement of classic beauty.
Features:
14kt Gold Plated over bronze
Handmade in NYC
Locally sourced materials
All jewelry pieces are guaranteed for life.