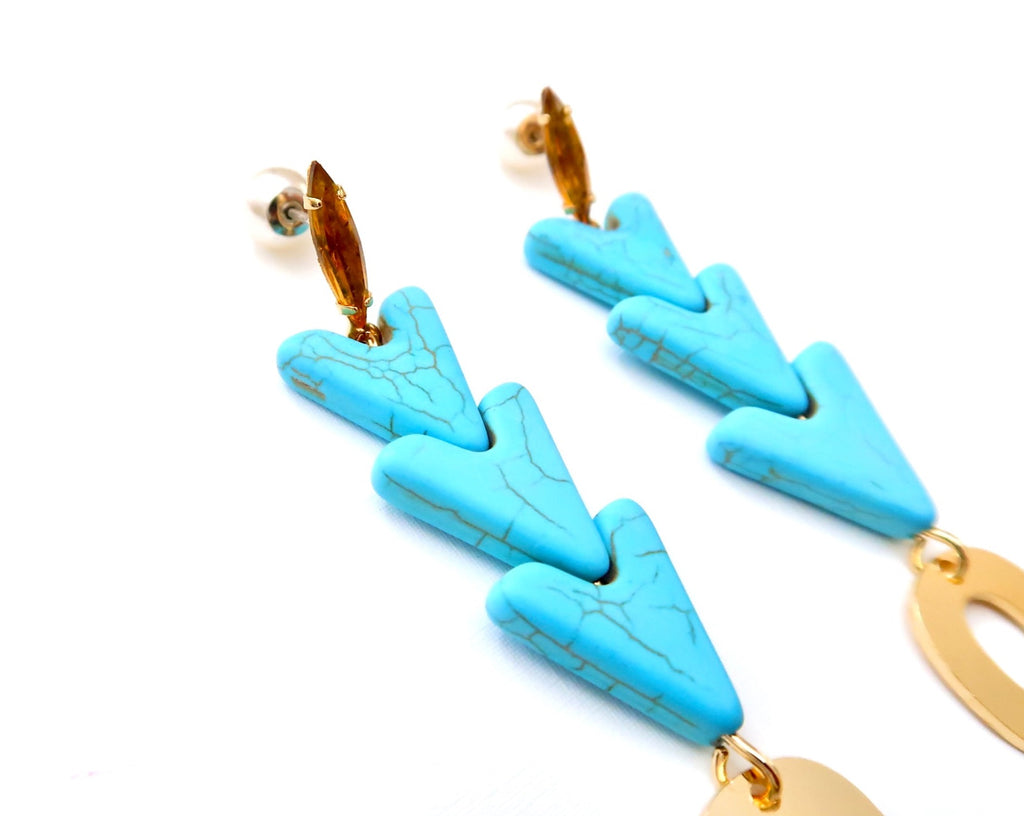 The Margaux Earrings are a personalized statement of elegance. Crafted with a heart-shaped turquoise in a tiered design, the earrings draw attention to the sparkling almond-shaped Swarovski stone and metal oval pendant adorning the bottom. Exuding exquisite sophistication and timeless captivation, these earrings are sure to make a luxurious statement.
Features:
14kt Gold Plated over bronze
Handmade in NYC
Locally sourced materials
Pearl backings allow for earrings to be reversed for an additional pair
All jewelry pieces are guaranteed for life.