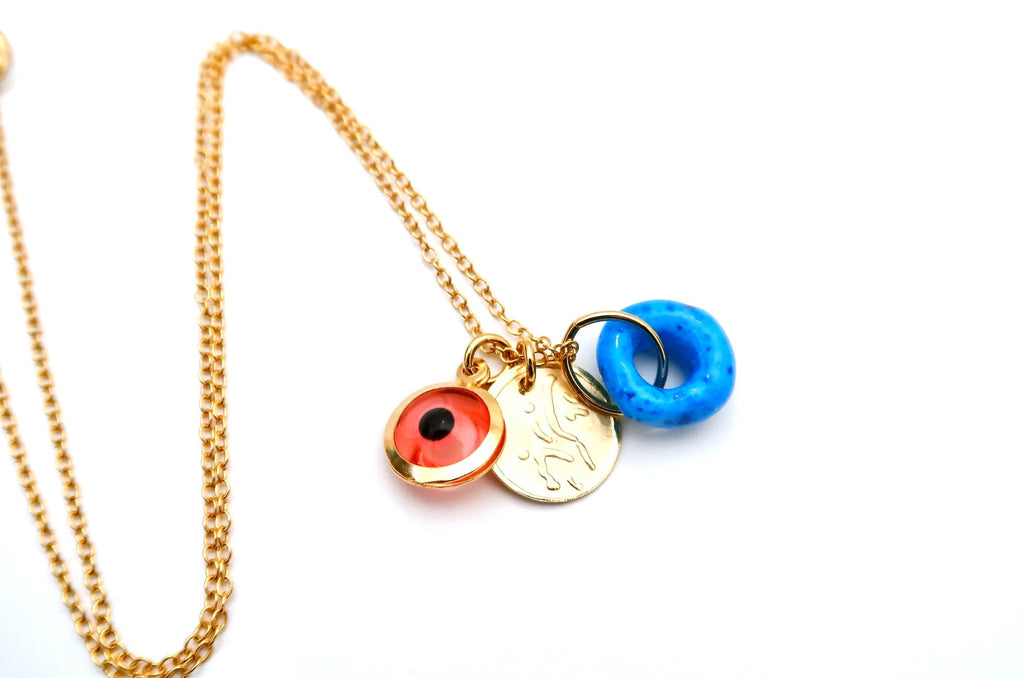 This luxury resort piece, the Harlow Necklace, is designed to bring protection and good luck. Featuring a classic evil eye charm and an intricate Persian coin, this necklace is detailed with a natural blue stone for a vibrant touch. Carefully crafted from the finest materials, the Harlow Necklace is a timeless indulgence.
Features:
14kt Gold Plated over bronze
Handmade in NYC
Locally sourced materials
All jewelry pieces are guaranteed for life.