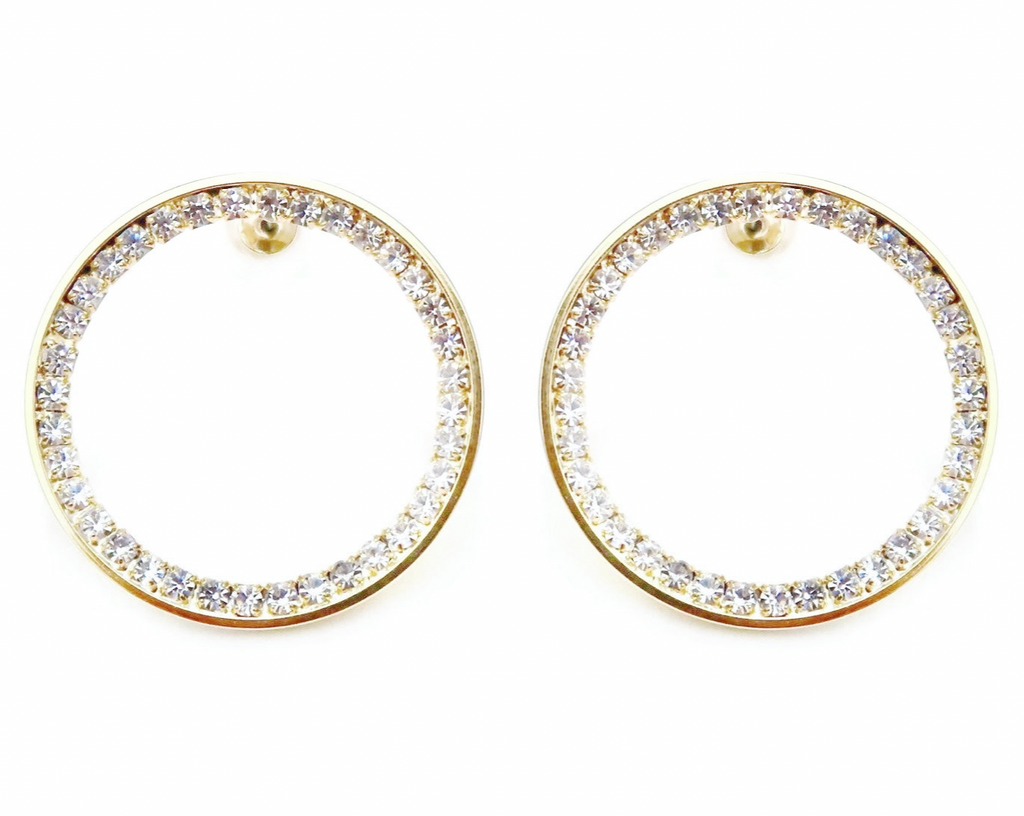 Glamorize your look with the Sabet Earrings. Each pair is exquisitely crafted with intricate hollow shapes- circles or squares- bedazzled with shimmering Swarovski stones. For a change of pace, the earrings are reversible, making sure you never miss a chance to tap into your luxurious style.
Features:
14kt Gold Plated over bronze
Swarovski stones
Handmade in NYC
Locally sourced materials
All jewelry pieces are guaranteed for life.