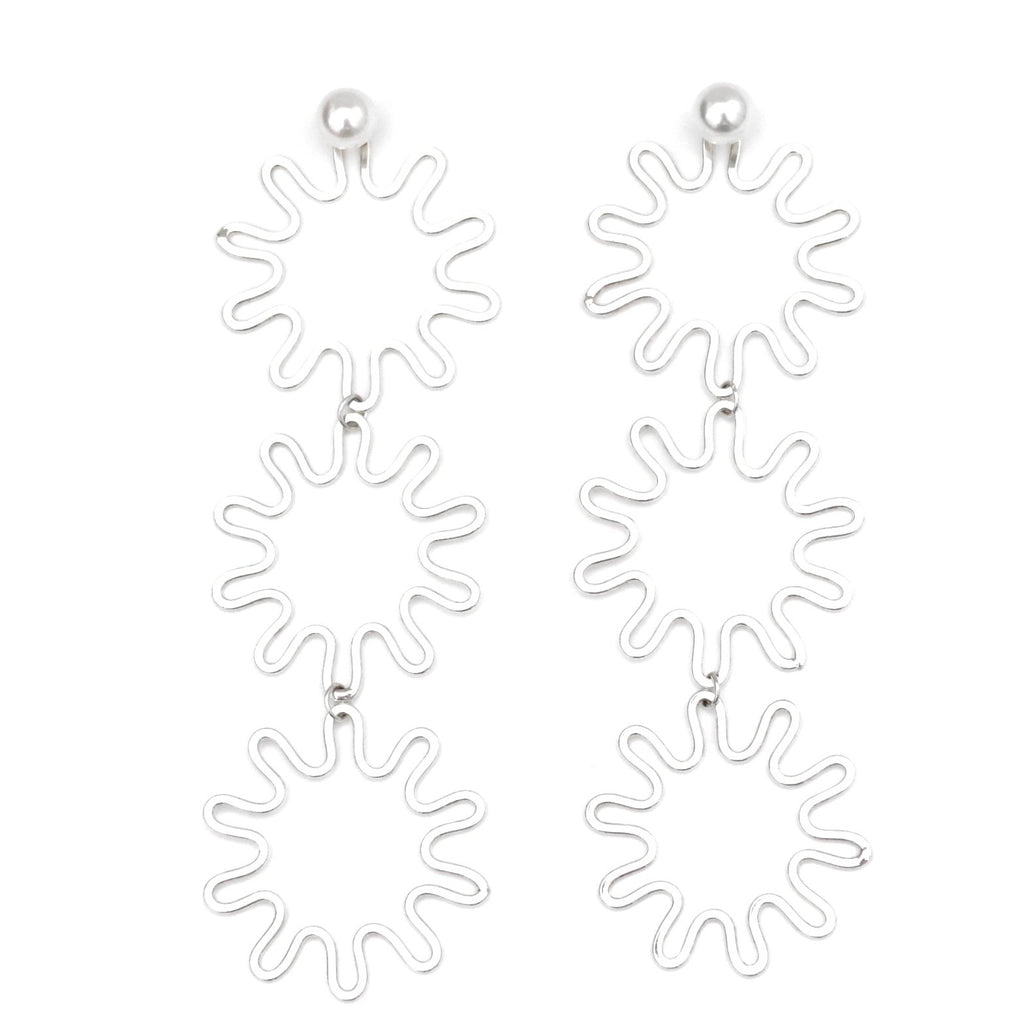 Adorn your lobes in luxury with the Lela Earrings. Squiggly circles triple stacked give an elegant yet charming hint of movement, while the ultra-lightweight design ensures a comfortable and effortless wearing experience. Reversible and fun, you can customize your look and take things up a notch or two at any occasion.
Features:
14kt Gold Plated over bronze
Handmade in NYC
Locally sourced materials
Pearl backings allow for earrings to be reversed for an additional pair
All jewelry pieces are guaranteed for life.