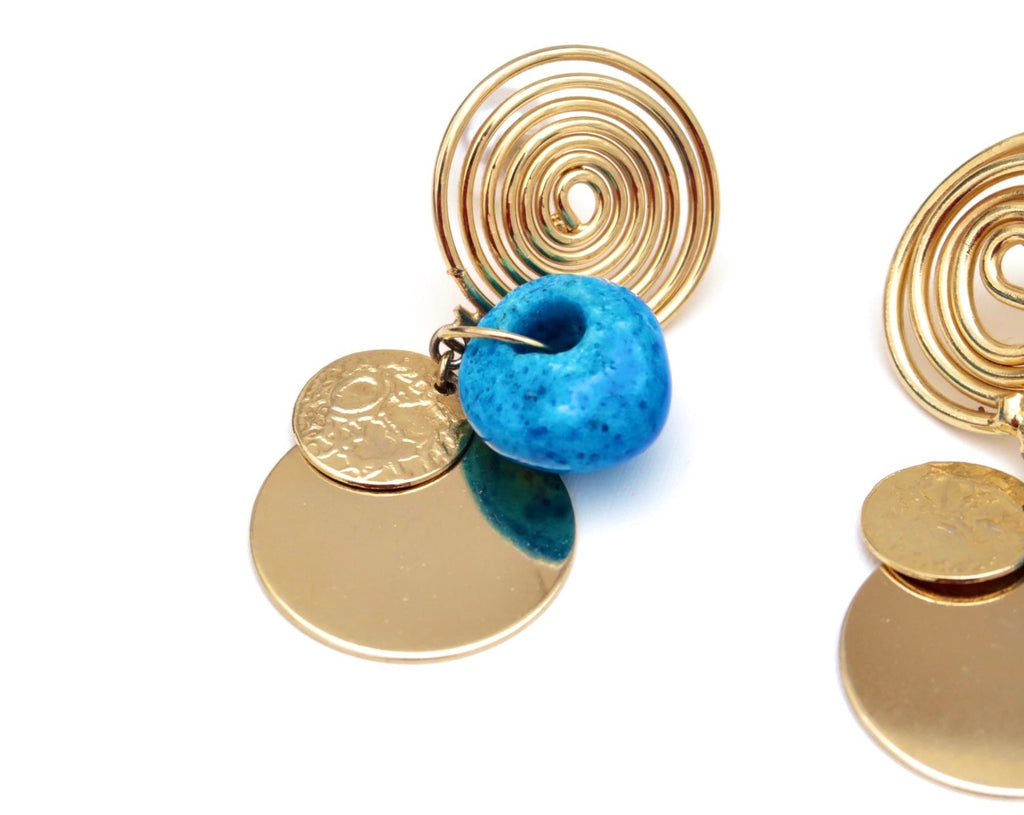 Crafted from a swirl of metal and adorned with a Persian coin for luck, the Landeau earrings are a timeless addition to any jewelry-lovers collection. The delicate metal circle showcases a natural blue stone, while still remaining lightweight enough to flutter with movement. An exclusive addition to any look.
Features:
14kt Gold Plated over bronze
Handmade in NYC
Locally sourced materials
Pearl backings allow for earrings to be reversed for an additional pair
All jewelry pieces are guaranteed for life.