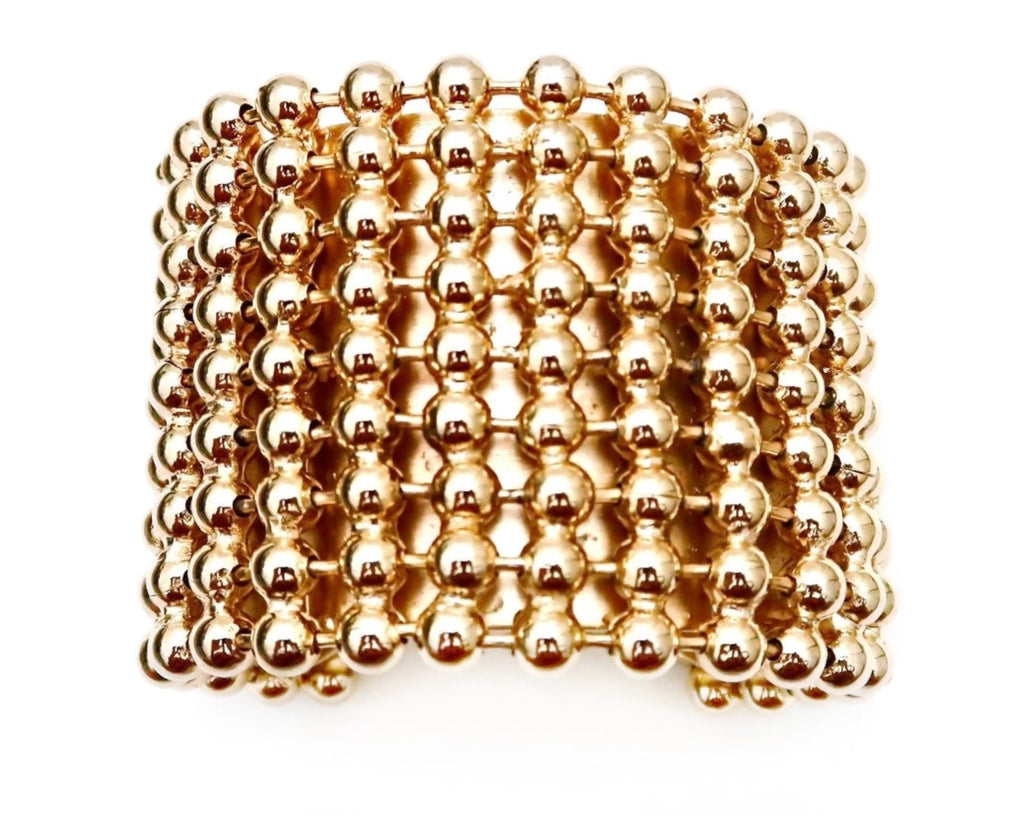 Our Lolita Cuff is an exquisite statement bangle that will elevate your wardrobe. Expertly crafted from sturdy metal and adorned with glamorous metal beads, this elegant piece will add an effortless hint of sophistication to any ensemble. Step out in style with this timeless classic.
Features:
14kt Gold Plated over bronze
Handmade in NYC
Locally sourced materials
All jewelry pieces are guaranteed for life.