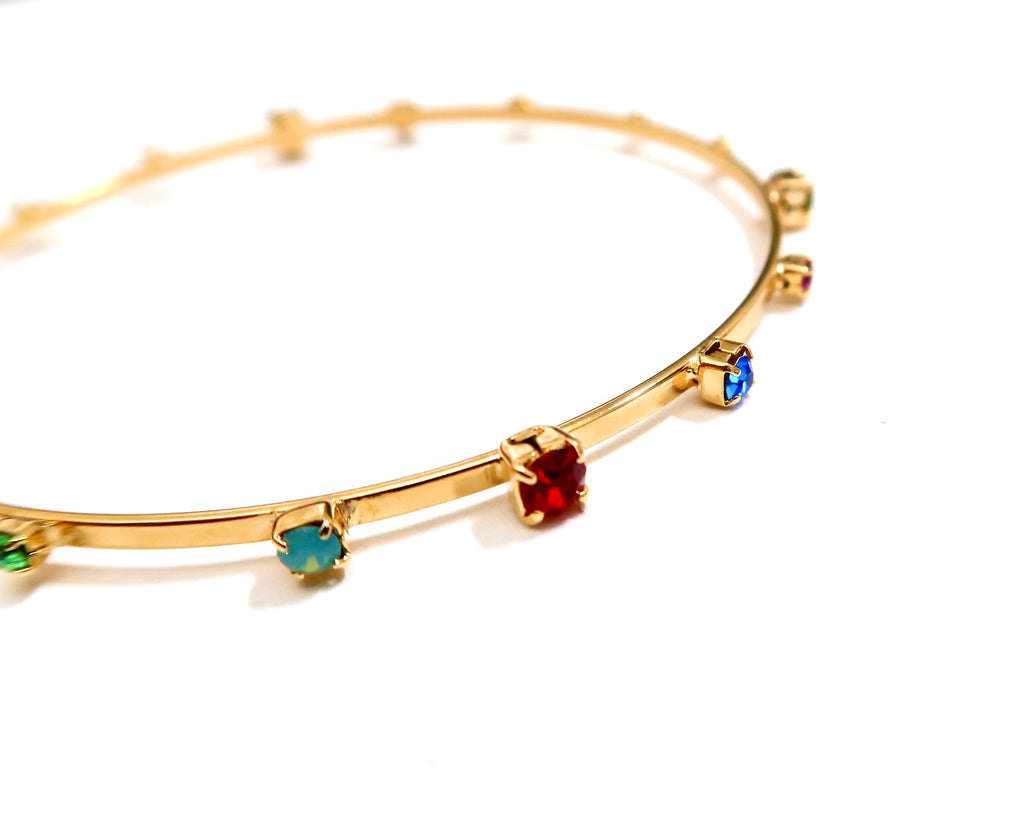 The Isabel Bangle is a delicate, everyday piece that stands out with its colorful Swarovski stones of various shapes and sizes. Perfect for adding a tasteful touch of glamour to any look, the Isabel Bangle is a stylish choice for those who appreciate the finer things in life.
Features:
14kt Gold Plated over bronze
Swarovski Stones
Handmade in NYC
Locally sourced materials
All jewelry pieces are guaranteed for life.